CS50: "Using Tech For Good", is a 1-quarter project class offered twice a year during Fall and Spring. The class provides an opportunity for students to create social impact outside of the walls of Stanford through their skills in tech. Each quarter, CS50 pairs ~40 students with 8-9 social ventures and non-profits. During that time, students work closely with their project partners to develop technical solutions that advance the project partner's goals. Past partners have included organizations such as the American Red Cross, the Trevor Project, the United Nations Refugee Agency, Black Lives Matter, and more.
Additionally, the class also invites speakers and companies to come speak about the work they've been doing out in the field, hence giving our students the opportunity to hear from and speak with many amazing people. In the past, CS50 has hosted a large number of speakers from a variety of backgrounds, some of which Kentaro Toyama (author of Geek Heresy), Leila Janah (CEO of Samasource and LXMI), Bill Drayton (founder of Ashoka), and Karlie Kloss ("Kode with Klossy").
At the end of each quarter, CS50 hosts a final showcase highlighting the projects that our teams have worked on over the course of ten weeks. The showcase is open to all to attend, so if interested definitely feel free to come by.
Applications for CS50 in Spring '18 will open during the middle of winter quarter. For more information about CS50, check us out at
cs50.stanford.edu
Powered by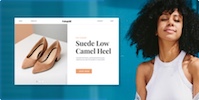 Create your own unique website with customizable templates.